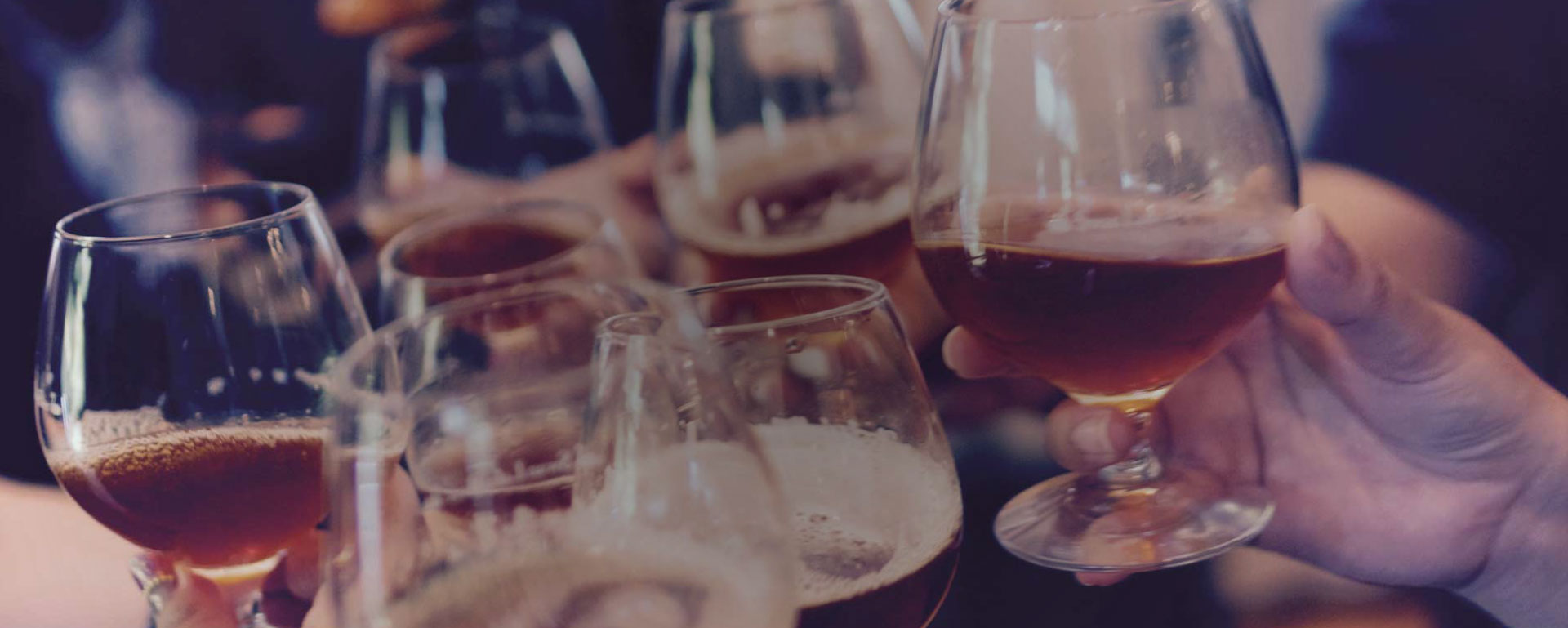 What is Hopsters Co-operative Brewery?
Hopsters Co-operative Brewery is the first brewery in Australia established under the Co-operative Principles. It is a place to meet like-minded craft beer lovers who share a similar commitment to sustainability, community, innovation, and education.
Be a part of history and own part of a brewery in the process!
You could become an integral part of the operation of the co-operative, as members may nominate to sit on the managing Board of Directors, and comprise important committees and task forces. Best of all, we have plans for members to directly participate in the beers that carry the Hopsters name by voting on styles, submitting recipes (hello, homebrewers!), and judging our continuing series of homebrew competitions. All this, plus, as a distributing co-op, subject to sufficient profitable financial performance and cash flow, a dividend may be payable based on your share holding.
Definition
A cooperative is an autonomous association of persons united voluntarily to meet their common economic, social, and cultural needs and aspirations through a jointly-owned and democratically-controlled enterprise.
Values
Cooperatives are based on the values of self-help, self-responsibility, democracy, equality, equity and solidarity. In the tradition of their founders, cooperative members believe in the ethical values of honesty, openness, social responsibility and caring for others.
There are 7 Cooperative Principles
The cooperative principles are guidelines by which cooperatives put their values into practice.
Voluntary and Open Membership
Cooperatives are voluntary organizations, open to all persons able to use their services and willing to accept the responsibilities of membership, without gender, social, racial, political or religious discrimination.
Democratic Member Control
Cooperatives are democratic organizations controlled by their members, who actively participate in setting their policies and making decisions. Men and women serving as elected representatives are accountable to the membership. In primary co-operatives members have equal voting rights (one member, one vote) and cooperatives at other levels are also organized in a democratic manner.
Member Economic Participation
Members contribute equitably to, and democratically control, the capital of their cooperative. At least part of that capital is usually the common property of the cooperative. Members usually receive limited compensation, if any, on capital subscribed as a condition of membership. Members allocate surpluses for any or all of the following purposes: developing their cooperative, possibly by setting up reserves, part of which at least would be indivisible; benefiting members in proportion to their transactions with the cooperative; and supporting other activities approved by the membership.
Education, Training and Information
Cooperatives provide education and training for their members, elected representatives, managers, and employees so they can contribute effectively to the development of their cooperatives. They inform the general public – particularly young people and opinion leaders -about the nature and benefits of cooperation.
Autonomy and Independence
Cooperatives are autonomous, self-help organizations controlled by their members. If they enter to agreements with other organizations, including governments, or raise capital from external sources, they do so on terms that ensure democratic control by their members and maintain their cooperative autonomy.
Cooperation among Cooperatives
Cooperatives serve their members most effectively and strengthen the cooperative movement by working together through local, national, regional and international structures.
Concern for Community
Cooperatives work for the sustainable development of their communities through policies approved by their members.
Why Should I Join?
Because you love beer, it helps that we are fully registered with Fair Trading, but most importantly without member-owners, the Co-operative is simply just a good idea. Your membership is vital to providing funding, labor, leadership and guidance to reach our goals. Without member-owners, the progress of the Co-operative cannot continue. We need you and your membership commitment to help us move forward. Learn more about membership benefits, and sign up online, here!
   CERTIFICATE OF REGISTRATION                                    PART OF THE FOUNDING TEAM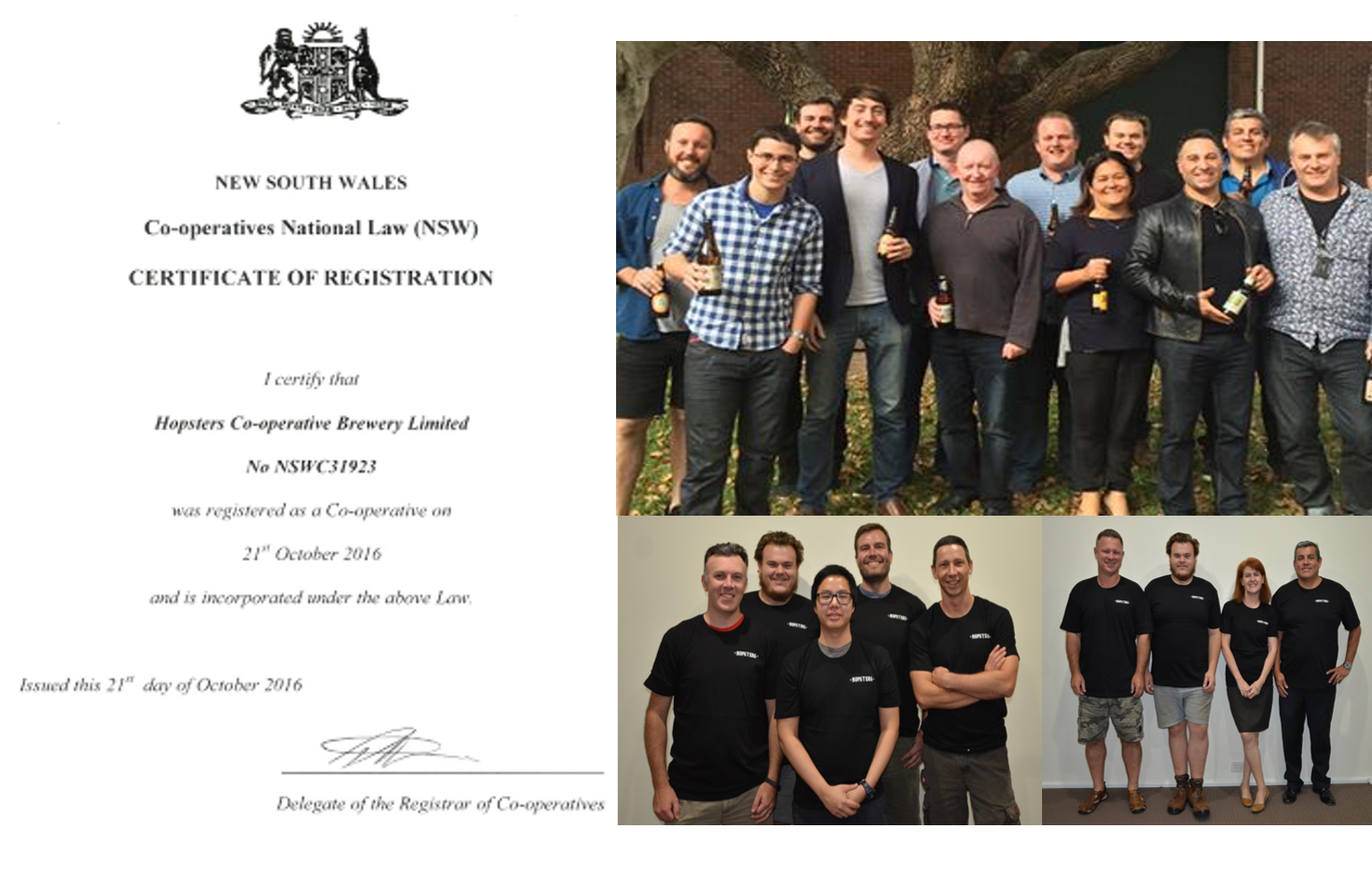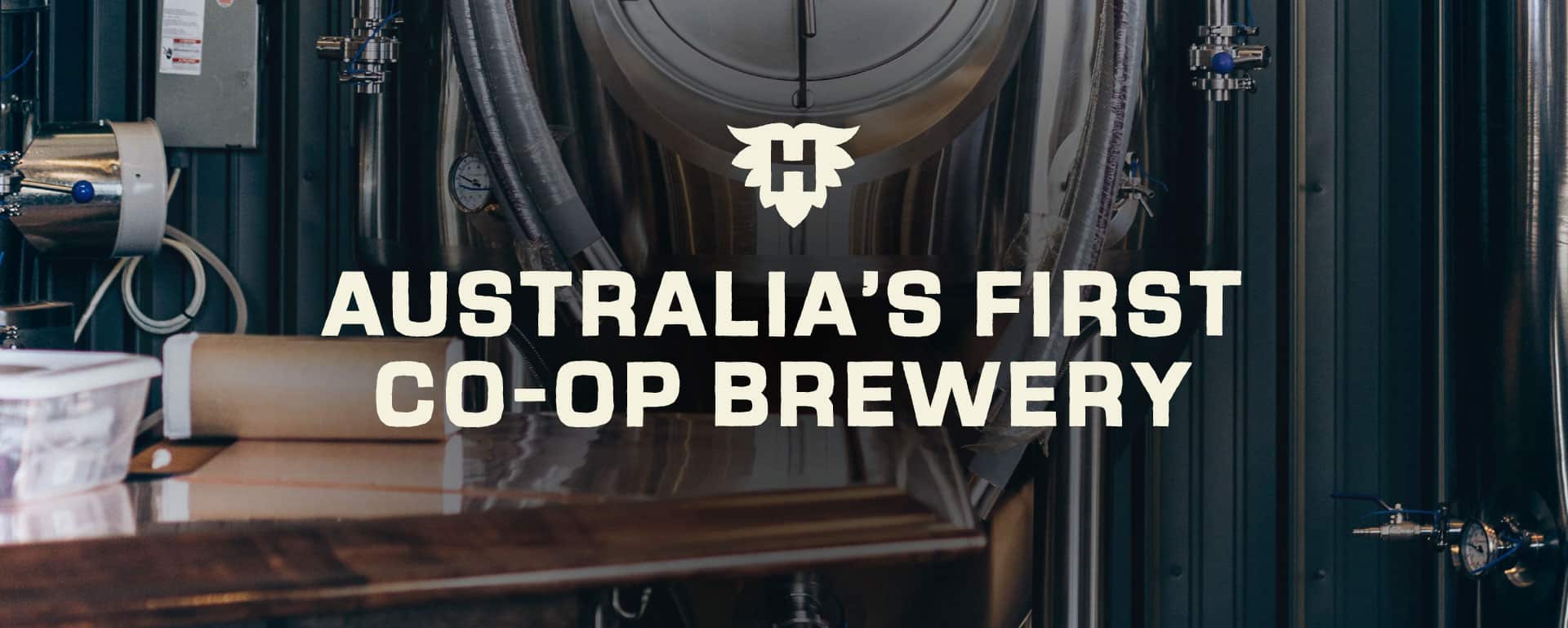 What is Hopsters' mission?
"To foster a community of beer lovers to connect, learn, create and have fun through beer."
Our Values
 Collaboration – Hopsters will be the birthplace for great beer. Our members will have an integral part in designing and voting on what we brew. The beer will not simply be the Brewery's beers, but will truly be a reflection of our members and belong to them.
 Education – We believe that beer education will foster a deeper appreciation for beer. We will promote beer education through a range of on-site activities that will develop according to the wishes of our members and size of the brewery.
 Community – Hopsters plans to be a viable member in the local community and across Australia. We look forward to building relationships with craft brewers, other co-ops and local businesses.
What is a co-operative?
A co-operative is a business owned and operated by the people it serves. Hopsters Co-operative Brewery is owned by you, our members.
Why should I become a member? What are member benefits?
Become a member and be a brewery owner! How cool is that? Member benefits include:
A vote in beer and key business decisions
Dividends are only payable if the board decide on it and will only occur if profit and cashflow allows it.
Invitations to member-only events at the brewery, like tastings and homebrew education classes
Discounts on brewery merchandise
Being part of a community of like-minded beer lovers
As the co-operative develops, the Board of Directors may add new benefits as discretion warrants.
How much is membership?
Membership is $250 for a lifetime membership
Is the membership fee annual?
No, membership is for life. There's lots of great beer to try.
How do I become a member?
New members must complete the Membership Application, agree to the terms and conditions and pay the Membership Fee.
Besides my member vote, are there other ways for me to participate in operating the brewery?
Yes. Hopsters Co-operative Brewery is only going to be as successful as the membership is active. Members can run for open seats on the Board of Directors. Members can serve on Co-operative Committees and there is no shortage of things to do. We have committees in the following disciplines: membership, marketing, systems, finance, legal and more. And, as a member, you can enter our brewing contests to have your recipe on tap!
Are there any restrictions to membership?
Membership is open to NSW residents who are 18 years of age or older.
Can I invest more than the membership level and earn a bigger dividend?
Yes! Please get in touch by email: info@hopsters.coop
Brewing competitions? What are those?
Hopsters was founded by a bunch of home brewers and craft beer lovers who dreamed the dream of "going pro." We want to offer that same thrill of having your beer on tap at the Brewery. We foresee holding regular member tasting events that will double as brewing competitions with winners' recipes being brewed and served at the tap room.
When is Hopsters brewery opening?
We already are! Hopsters Cooperative Brewery Taproom officially opened on March 7, 2020.
Where is Hopsters Brewery?
You can find Hopsters taproom at 198 Enmore Rd, Enmore.
What beers are on tap?
Along with our core range, we feature a rotating selection of craft beer (+ cider and lemonade) from some of the finest craft breweries across NSW.
Is food available at the taproom?
You can bring food from any of the near by local take away venues into Hopsters Taproom!
What milestones have you completed so far?
Here are just some of the items we've ticked off our list:
Incorporation with Fair Trading in October 2016
Set up Committees – Beer & Brewing, Finance & Admin, Marketing, Member Engagement, Maintenance & Construction, Sales and Technology
Three beer competitions and three wining beers – IPA, Pale Ale and a Saison.
Taproom opened March 2020
Successful Notes issues in 2019 and 2021. Contact us on info@hopsters.coop for more details on our Notes issue.
How can I stay informed and spread the word?
Sign up for our mailing list.
Follow us on Facebook (@HopstersAU).
Tell your friends!