Meet Our Board of Directors
Hopsters Co-operative Brewery's Board of Directors consists of nine members from a diverse and complementary range of backgrounds, making them the dream team to propel Hopsters toward new phases of growth and ever-increasing milestones.
Read on to learn more about our all-star Board of Directors, what they bring to the table, and how they plan to help shape the direction of Hopsters.
Maya Engelbrecht
Member No: 23
Joined: 8 Dec 2016
(Chair) Maya is a business professional focused on solution design and delivery of complex projects, having worked across a wide range of industries and sectors. She has a thorough understanding of business processes and possesses exceptional resource planning skills to provide Hopsters a solid foundation for growth. She is also a lead in Hopsters' Marketing and  Committee.
Kieran Bowles
Member No: 560
Joined: 3 Nov 2019
Kieran is a professional engineer specialising in industrial control systems, with extensive experience in project delivery and management. His favourite co-operative principle is education and believes Hopsters Co-op is well placed to provide an invaluable educational experience to our members and community. He is a rather big fan of all things craft beer!
Carl Harriman
Member No: 108
Joined: 5 May 2017
A seasoned teacher of Business and Marketing, Carl is a passionate advocate of a customer-centric approach in building the Hopsters brand. Having owned and managed his own business, he brings valuable first-hand experience in brand building and is focused on developing a trusted and well-respected brewery.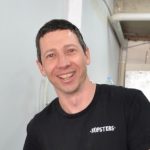 Byron Lotz
Member No: 19
Joined: 3 Dec 2016
Byron is an extremely eager beer enthusiast (Level 4 beer nerd); Homebrewer, member of most inner west & western Sydney homebrew clubs, and active on several Hopsters committees. By day he's a small animal veterinarian dealing with stressful and sensitive matters while maintaining a smooth-running clinic.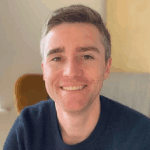 Henry Midgley
Member No: 473
Joined: 16 April 2019
A recent MBA graduate from Warwick Business School, one of the top Business Schools worldwide, Henry also possesses a Bachelor of Commerce in Economics and a Bachelor of Science in Chemistry. Experienced in roles across accounting, analysis, relationship management, sales, consulting and operations, he's a clear asset to the cooperative's leadership.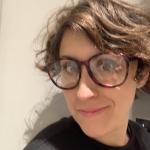 Johanna Somerville
Member No: 607
Joined: 30 April 2020
Her work as Producer and passion for beer give her some useful skills to contribute. She is an experienced Project Manager, Communicator, has experience with State and Federal funding initiatives and has connections within the local beer, wine and hospitality industry. She has a passion for beer and a love for Hopsters!
Brendan Wilson
Member No: 531
Joined: 1 Nov 2019
(Secretary) Brendan has a career assisting business leaders enable their organisations to innovate and grow using the power of technology. He has experience in sales, marketing, business case development, event and virtual team (people) management. He has both a Bachelors and Masters Degree in Business and IT, WSET Level 1 Sake and Certified Beer Server certifications, RSA license and is doing in a brewery course via IBD.