Meet Our Board of Directors
Hopsters Co-operative Brewery's Board of Directors consists of nine members from a diverse and complementary range of backgrounds, making them the dream team to propel Hopsters toward new phases of growth and ever-increasing milestones.
Read on to learn more about our all-star Board of Directors, what they bring to the table, and how they plan to help shape the direction of Hopsters.
Peter Donahue
Member No: 87
Joined: 28 Feb 2017
Peter brings a wealth of brewing industry knowledge to the co-operative, having sat as a shareholder and director of Balmain Brewing Company for over 5 years. He's a true champion for high quality and independently produced craft beer, dedicating countless hours to both Balmain, and of course Hopsters', brewing operations. Incredibly, he does this all on top of his career as a self-employed medical specialist.
Maya Engelbrecht
Member No: 23
Joined: 8 Dec 2016
Maya is a business professional focused on solution design and delivery of
complex projects, having worked across a wide range of industries and sectors. She has a thorough understanding of business processes and possesses exceptional resource planning skills to provide Hopsters a solid foundation for growth. Also a lead in Hopsters' Marketing and Communications Committee, she is a pillar of our co-operative and community.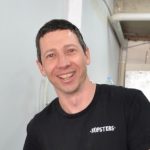 Byron Lotz
Member No: 19
Joined: 3 Dec 2016
Byron is an extremely eager beer enthusiast (Level 4 beer nerd); Homebrewer, member of most inner west & western Sydney homebrew clubs, and active on several Hopsters committees. By day he's a small animal veterinarian dealing with stressful and sensitive matters while maintaining a smooth-running clinic.
Carl Harriman
Member No: 108
Joined: 5 May 2017
A seasoned teacher of Business and Marketing, Carl is a passionate advocate of a customer-centric approach in building the Hopsters brand. Having owned and managed his own business, he brings valuable first-hand experience in brand building and is focused on developing a trusted and well-respected brewery.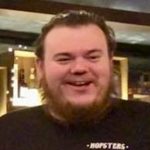 Mitch Hobbs
Member No: 7
Joined: 26 Nov 2017
Mitch is practically an industry veteran, with a sales and management background across the beer and alcohol industry. Having been a representative for some of Australia's best known craft beer brands, he brings an invaluable set of skills and is a strong driver of the commercial side of Hopsters' operations.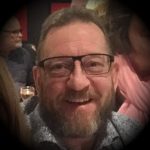 Tony Metcalfe
Member No: 221
Joined: 15 Aug 2018
Currently Head of Continuous Improvement for Unipart Group, a worldwide 4PL logistics company, Tony has held many positions including compliance manager, lead auditor, and head of risk management. He has extensive experience of strategic management and is responsible for delivering the annual corporate plan.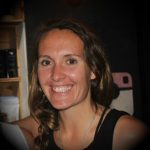 Belinda Seers
Member No: 228
Joined: 18 Aug 2018
Belinda comes to Hopsters as a well-accomplished and knowledgeable business leader, with expertise in relationship building, marketing, and driving complex projects. She exemplifies the community spirit and culture for which Hopsters, and its home of Sydney's inner west, is renowned for, and is excited to be fostering these values from her position on the Board.