Meet Our Board of Directors
Hopsters Co-operative Brewery's Board of Directors consists of nine members from a diverse and complementary range of backgrounds, making them the dream team to propel Hopsters toward new phases of growth and ever-increasing milestones.
Read on to learn more about our all-star Board of Directors, what they bring to the table, and how they plan to help shape the direction of Hopsters.
Maya Engelbrecht
Member No: 23
Joined: 8 Dec 2016
Maya is a business professional focused on solution design and delivery of complex projects, having worked across a wide range of industries and sectors. She has a thorough understanding of business processes and possesses exceptional resource planning skills to provide Hopsters a solid foundation for growth. Also a lead in Hopsters' Marketing and Communications Committee, she is a pillar of our co-operative and community.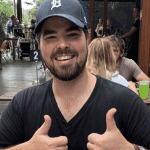 Dane Glerum
Member No: 510
Joined: 17 May 2019
Dane has a real passion for community and working within organisations that balance profit and purpose. His experience extending across technology, management, for-profit and not-for profit environments, and his qualifications include BSC psychology and Info Systems, Mental Health First Aid, Digital Director for a non-for profit. He's also an amateur brewer and has done stints bartending in his younger days.
Carl Harriman
Member No: 108
Joined: 5 May 2017
A seasoned teacher of Business and Marketing, Carl is a passionate advocate of a customer-centric approach in building the Hopsters brand. Having owned and managed his own business, he brings valuable first-hand experience in brand building and is focused on developing a trusted and well-respected brewery.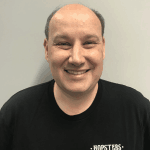 Robert Kerr
Member No: 180
Joined: 12 July 2018
A qualified Finance Professional with a background in Marketing and Finance, Robert brings a valuable set of skills to the co-operative. He's also a keen home brewer with aspirations for greatness, both for his creations and for Hopsters, and is a staple at many of our excellent events.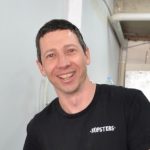 Byron Lotz
Member No: 19
Joined: 3 Dec 2016
Byron is an extremely eager beer enthusiast (Level 4 beer nerd); Homebrewer, member of most inner west & western Sydney homebrew clubs, and active on several Hopsters committees. By day he's a small animal veterinarian dealing with stressful and sensitive matters while maintaining a smooth-running clinic.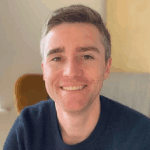 Henry Midgley
Member No: 473
Joined: 16 April 2019
A recent MBA graduate from Warwick Business School, one of the top Business Schools worldwide, Henry also possesses a Bachelor of Commerce in Economics and a Bachelor of Science in Chemistry. Experienced in roles across accounting, analysis, relationship management, sales, consulting and operations, he's a clear asset to the cooperative's leadership.
Eva Ng
Member No: 338
Joined: 29 Aug 2018
Eva is a motivated, dedicated, and idea-filled beer lover who has strong, clear visions for driving the co-operative forward. She brings 25 years of deep passion for craft beer culture, history and the science of brewing, and is motivated to create a more inclusive, diverse community through beer education initiatives.
Peter Tregilgas
Member No: 516
Joined: 23 May 2019
Peter possesses wide-ranging experience in creative innovation including regional development, arts management, festival co-ordination, social enterprise and is a specialist in start-up cultural and not-for-profit ventures. He has held many high ranking roles, including Exec Officer of Regional Development Australia, Director of Adelaide Festival Fringe, festival consultant to the Victorian Tourism Comm, and inaugural Director of Tandanya – National Aboriginal Cultural Institute.
Anton van den Berg
Member No: 260
Joined: 28 Aug 2018
You may recognise Anton as the man behind Small Batch Brewing. Not only passionate about enjoying great beer, he has impressive and solid technical understanding to match: A recently completed Certification in Micro Brewing at TAFE NSW, a certified Cicerone Beer Server, and in the process of obtaining his Cicerone qualification. Professionally, he has spent 20+ years leading marking teams for numerous brands, and now wants to put those skills toward helping Hopsters Co-op beer range become a household name.